Mia Wasikowska in the Kids Are All... | 2010
Clip Name: I'm An Adult!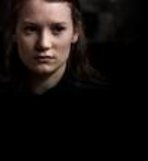 Mia Wasikowska in the Kids Are All Right | 2010
About this actor
Mia Wasikowska (pronounced /ˌvɑːʃiːˈkɒfskə/ VAH-shee-KOF-skə; born 14 October 1989) is an Australian actress. After starting her career in Australian shorts and feature-length films, she first became known to a wider audience following her critically acclaimed work on the HBO television series In Treatment. She gained worldwide prominence in 2010 after starring as Alice in Tim Burton's $1 billion-grossing Alice in Wonderland and appearing in the Sundance Film Festival hit The Kids Are All Right. In 2011, she will portray the title character in Cary Fukunaga's adaptation of Jane Eyre, star in Gus Van Sant's Restless, and film a main role in Rodrigo Garcia's Albert Nobbs. Wasikowska was born and raised in Canberra, and is the middle child of three, with an older sister and a younger brother. Her mother, Marzena Wasikowska, is a Polish photographer, while her father, John Reid, is an Australian photographer and collagist. In 1998, when she was eight years old, Wasikowska and her family...
Related movies by Genre

1

OF

3
Related movies by Actors

1

OF

3
Related movies by Directors

1

OF

1
Starring: Frances McDormand,Christian Bale